My professional photo at a home depot parking lot with my iPhone.....heh
---
Sent from the butt crack of California.
2016 Colorado 4x4 CC SB V6
AS level/lift 2.5" w/1" rear block, diff drop
275/70-17 Cooper AT3 on MotoMetal 970s
Scary, evil, black, warranty voiding catch can from the devil
Junior Member
Join Date: Oct 2016
Location: greensburg pa.
Posts: 16
Senior Member
Join Date: Sep 2016
Location: Lafayette, LA
Posts: 102
Quote:
Colorado
by
Andrew Link
, on Flickr
Hey, looks like my mom got a new tattoo!
Junior Member
Join Date: May 2016
Location: Thornton, CO (Denver)
Posts: 28
My favorite pic. Now with the new white grille and air dam removed.
---
'16 CrewShort LT V6 4x4,
Summit white- 4LT- Black/ash cloth- Bose/Nav- LPO Dual mode exhaust- Black bow ties- White OEM Grille- Air Dam removed- 18" Canyon SLT polished wheels- Rhino lined bed- Lund snap Tonneau cover- Front doors tinted- OEM Fender Flares- next
Other rides:
2010 Corvette Grand Sport coupe- Crystal red/black
1990 Corvette coupe= Dark red/black
Air dam is gone and grille/fogs have been color matched. Just some need some new tires now.
---
2016 4x4 z71 CC SB - Inferno Orange
BNR: Custom Tune
Method Race Wheels: Matte Black MR309 Grid
Eibach: Pro Truck Sport Shocks
Volant Performance: Air Intake System | 3.0" Cat-Back
Diode Dynamics: Low Beam HID Kit 6000K | Interior/Exterior LEDs
Morimoto: XB Fog Light Kit 5500K
Rigid Industires: Midnight Edition D Series Pods
Rally Armor: UR Mud Flaps

Junior Member
Join Date: Mar 2016
Location: Golden, CO
Posts: 7
2016 GMC Canyon SLT Upgraded
---
Upgraded 2016 GMC Canyon.
Senior Member
Join Date: Jun 2015
Location: Atlanta, Georgia
Posts: 160
I'll throw in my newest one after being down at the farm this past weekend.
---
2015 Red Hot Colorado Z71 2WD Crew Cab
Purchased 8/4/2015
Mods:
Morimoto 4TL-R Bi-Xenon Projector Conversion, Morimoto D2S 35W 6500K HID Lows,
Morimoto XB LED Fogs, Black LT Wheels, Anzo LED Tail Lamps, OEM Black Bowties, Air Dam Delete,
Westin Sportsman Grille Guard (Black)
Member
Join Date: Feb 2017
Location: Albuquerque, NM
Posts: 88
Senior Member
Join Date: Jan 2016
Location: Paragould, Arkansas
Posts: 113
---
Nate93
15 Canyon ATCCSB
Senior Member
Join Date: Nov 2014
Location: Wyoming
Posts: 371
Member
Join Date: May 2015
Location: Tacoma, WA
Posts: 39
Pic's???? Am I missing something
---
2015 Cyber Gray Z71 CC LB Navi Bose Trailer Pkg
Fold-A-Cover
3" Assist Steps
Cravenspeed Shorty Antenna
Dee-Zee Bed Mat
Interior LED's
Debadge & Plasti-Dip Bowties
Tinted Windows
McGard Anti Theft Tailgate Lock
Washed and waxed on a dreary November 2016 day.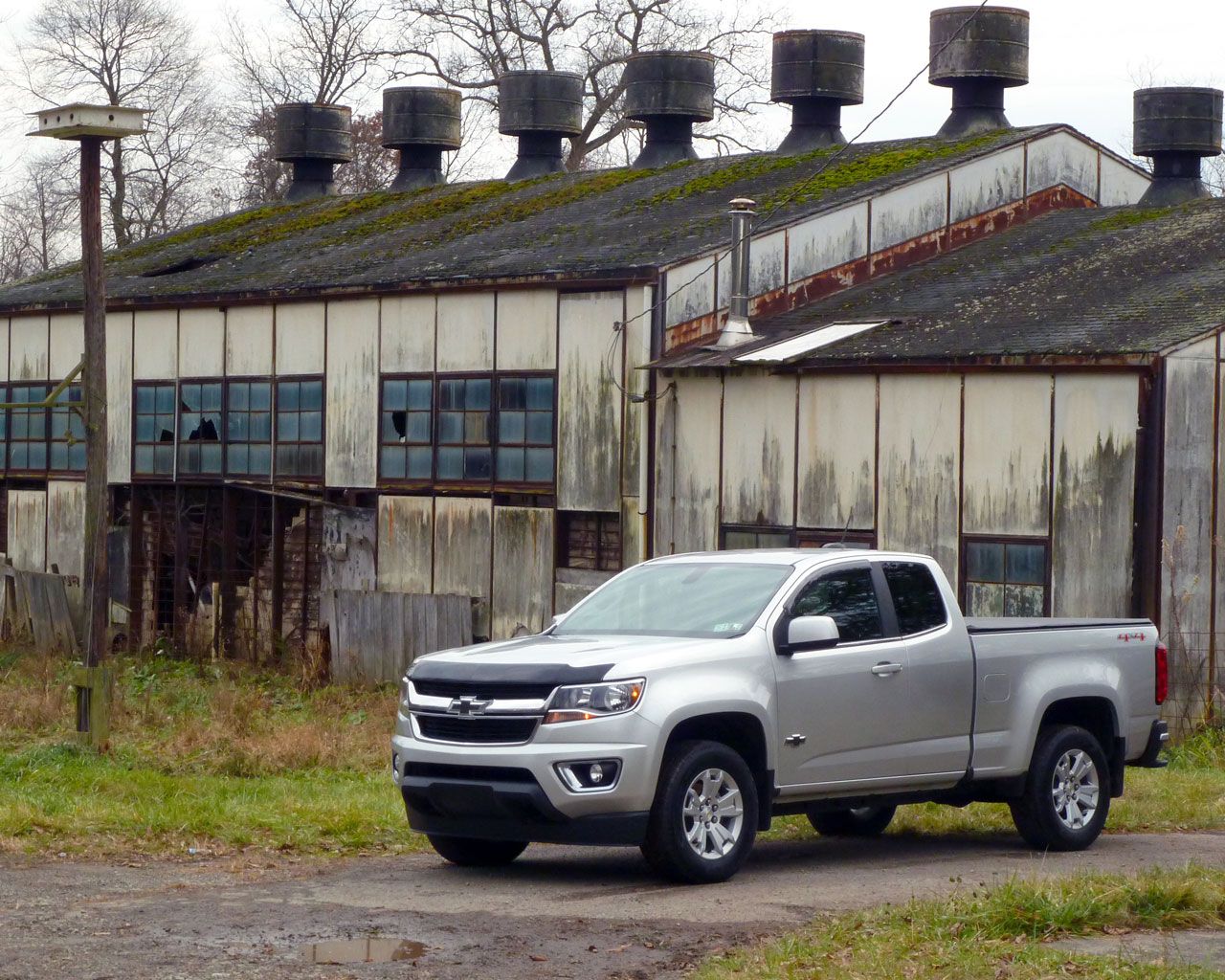 ---
2015 Silver Ice Metallic Colorado LT 4x4 Ext Cab.3.6L,
28,100 miles and counting. 20.8 MPG average and a whining rear differential