SweetPea build thread(2016 CCSB)
---
2016 Chevrolet Colorado
2wd Crew Cab, short bed, work truck package
3.6L V6 with automatic transmission w/G80 locking rearend.
Silver ice metallic
4" screen with backup camera, on-star, hot-spot capable, navigation.
Bought truck brand new with 1 mile on it, honestly was looking for black, or white one, but couldn't pass up the deal we got on this baby, so I am more then happy with the fancy silver. I sat in the very first one that came to town at end of 2014 and knew I had to have one.
stock photos, not many being as it didn't stay perfectly stock long.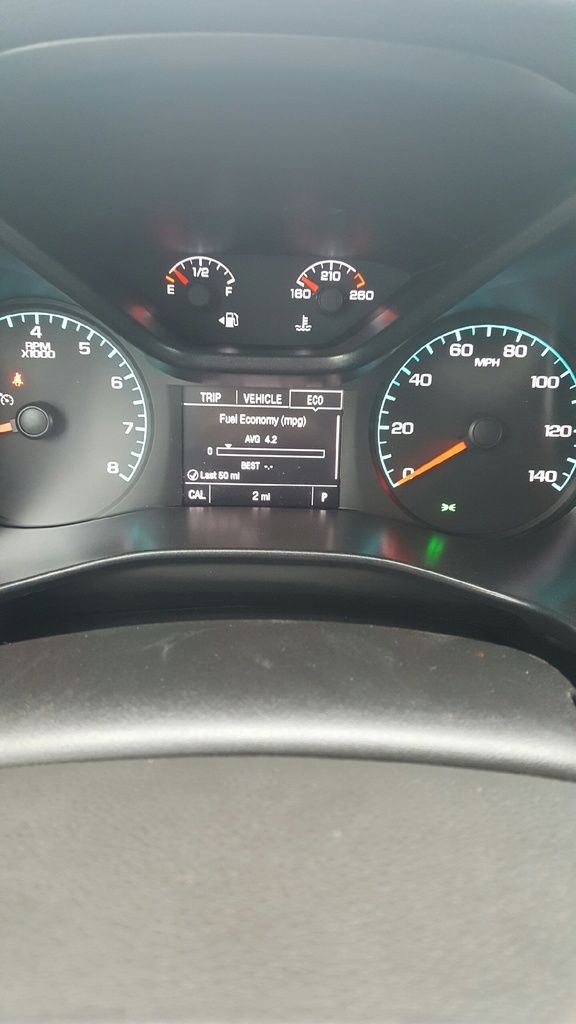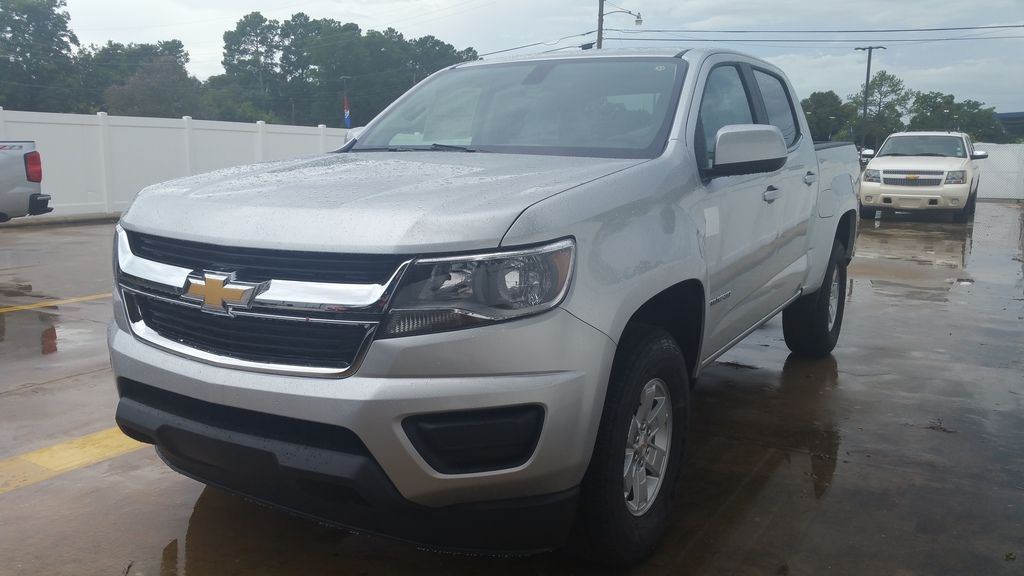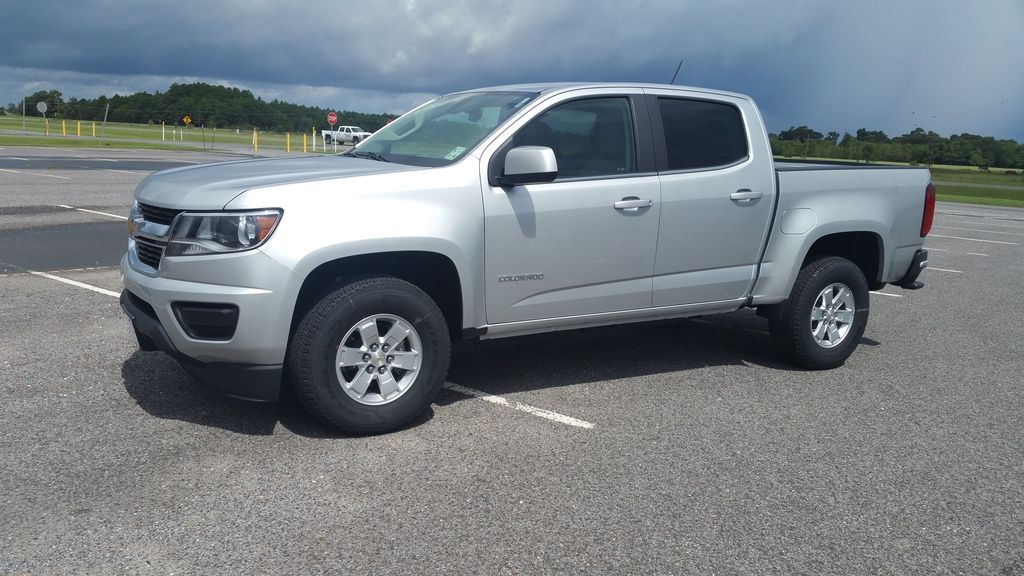 I dont like chrome, or the funny looking brown they put on the factory bowtie on front of these trucks, so those had to go as well...
'16 Colorado Z-71 graphite/black grill, black bowtie w/small chrome trim ring(couldn't find solid black that i liked)
for reference, front bumper and grill aren't nearly as much of a PITA as we thought..second set of hands is definitely recommended though.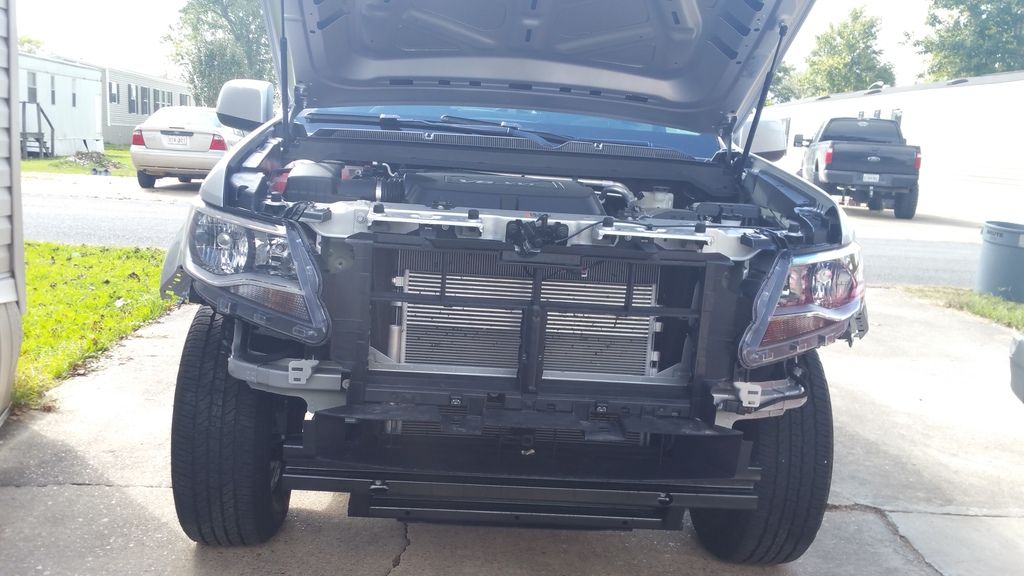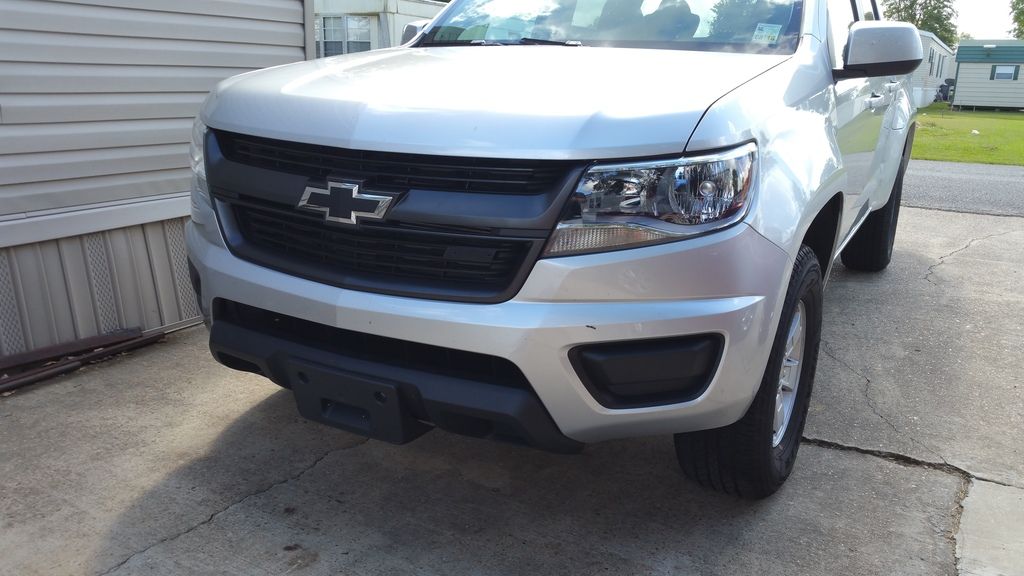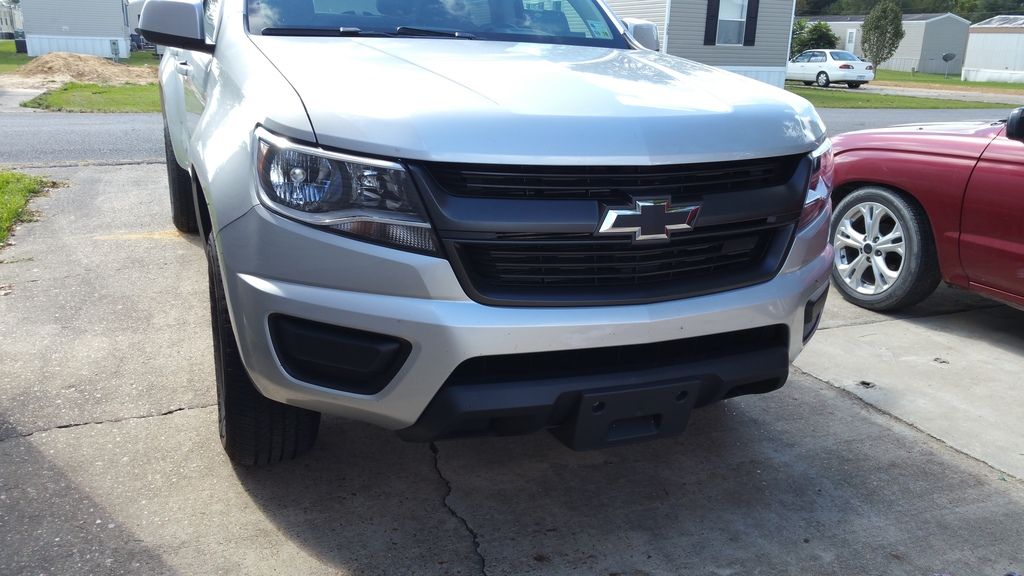 Looking good! Also good call on the air dam. I should have removed mine when I had the front end off for my grille swap. Will wait it out till I swap the headlights.
---
Mods: hood protector | in-channel visors | tinted windows | LED Headlights | LED interior lights | LED footwell lights | brake controller | painted bow-ties | debadged | bump step | terrain hx steps | painted calipers | painted interior trim | seat covers | Z71 grille | AT3 Falkens

Member
Join Date: Sep 2016
Location: Woodbridge, CT
Posts: 91
Tasteful mods so far and great looking truck! Congrats!


How do you like the bed cover?
---
2015 GMC Canyon CCSB SLT Leather, Nav, Bose, Remote start, 4x4 3.6L V6, Tint, Vent shades, HID LB, LED Fogs,
2000 Camaro SS
2007 Honda CBR1000RR Repsol
1999 Bobcat 751 Skidsteer
Quote:
Tasteful mods so far and great looking truck! Congrats!


How do you like the bed cover?
bedcover is pretty nice, takes some adjusting back and forth as well as up and down to make sure it doesnt flex seal on each end the wrong way, or sit to low or to high on tailgate.
other then that its nice to have on there
I never really cared for a lowered truck, but yours has started to change my mind about that. It looks great - thanks for sharing!