View Poll Results

: Did you find this helpful at all?

Yes
0
0%
No
0
0%
Voters: 0. You may not vote on this poll
Rear door speaker install; reusing factory / oem speaker mounts / brackets
---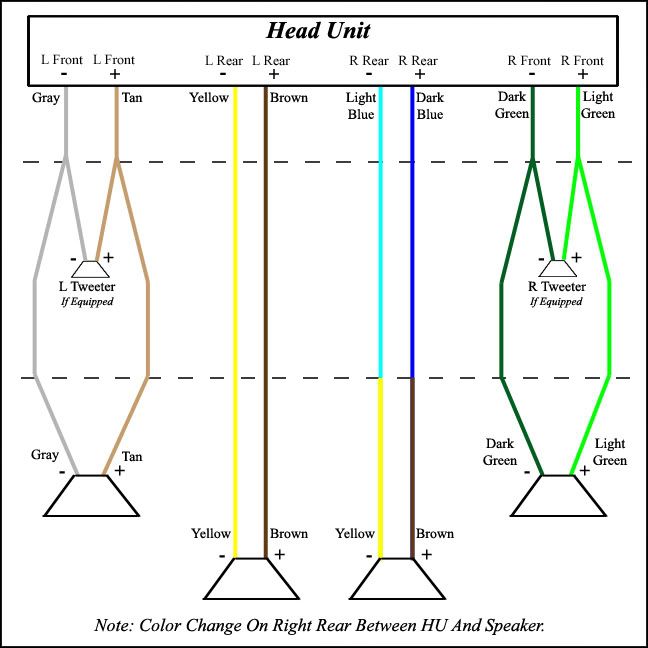 According to this post by TexasXtreme, I mixed all my wire polarity up on the speakers. I'll be fixing that when it's almost 70 degrees out the next few days.
When possible, I strongly suggest you hold on to the OEM speakers and other audio equipment you are replacing and not destroy them as you will see me do. They may come in handy in the future when you sell the vehicle.
If you can find it, use the 6.5" version of THIS: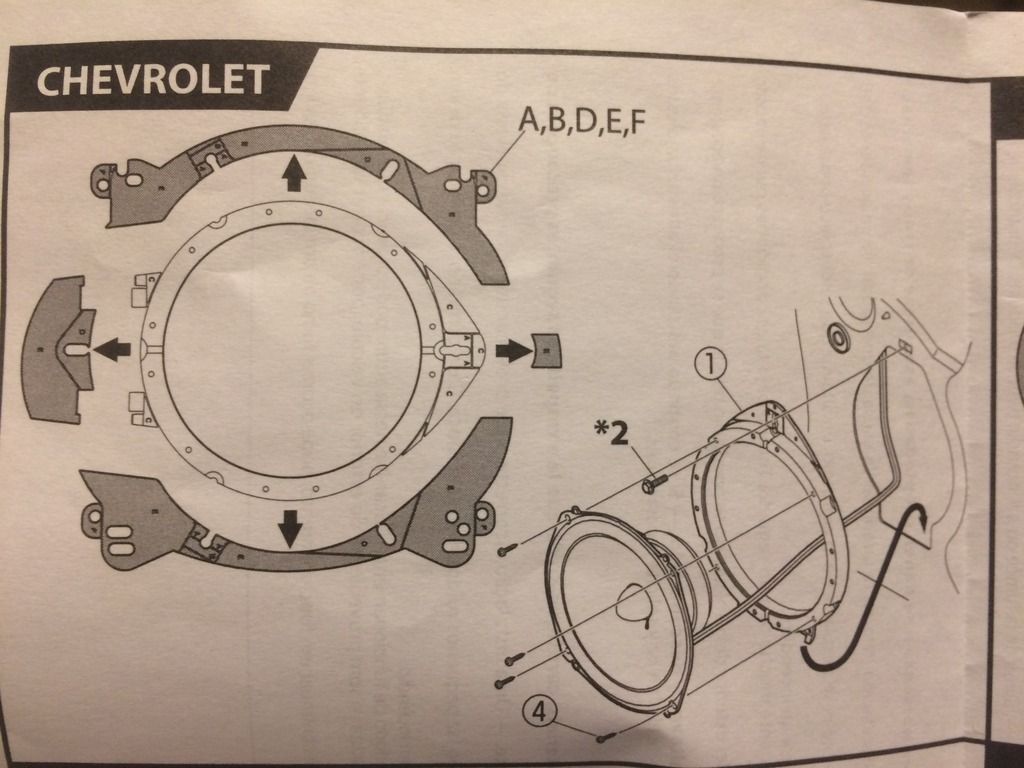 These brackets came with my 7" component speakers I used on the front doors. ( KENWOOD KFC-XP184C ) Like you see in the pic, you break away certain tabs and you are left with a bracket that fits my front and rear doors (crewcab) perfectly with no mods.
When you sell the vehicle, the expensive add-ons will likely not bring any value in the sale, yet you can carry them to future vehicles if you really like their performance. The speakers I'm installing here are carry-overs from 2 cars ago. They have a few tears in the rubber from oversized screws I used
, so I don't expect they will outlast the truck, but they still sound great. When I sell the truck, I'll get a $20 pair of 6.5s off of Craigslist and pop them in here and they'll still be better than the OEM speakers which are currently $50 a pair on Ebay. At the time, I didn't see a speaker bracket on Crutchfield that looked like they would work without lots of modification, so I did the following.
Install Vehicle;
2012 Colorado, CrewCab, Z71, 4x4 (factory head unit until more parts arrive)
Part installed;
Polk Audio DB650
This is the only screw holding the bracket to the door. After removing this, you swing the bracket out like a door and two holding tabs on the other side slide out of the door. You can see I didn't think to take this picture until after I installed the Polks.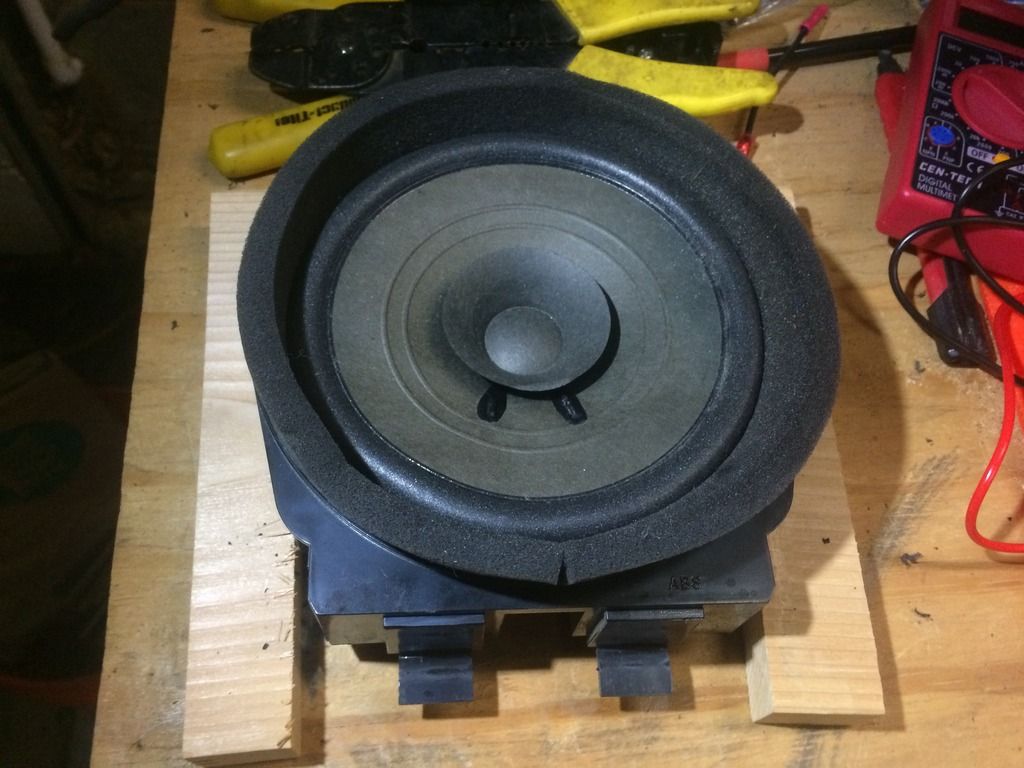 OEM speaker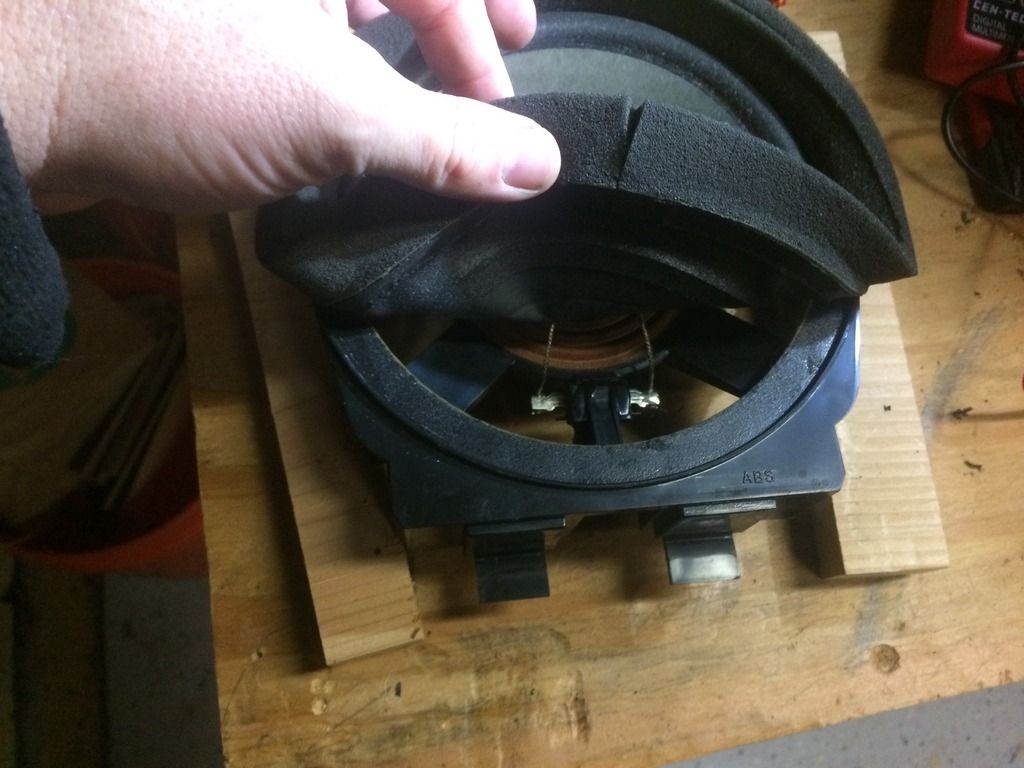 Try to get under the foam baffle and speaker paper to tear it off in one piece like this.
You are left with this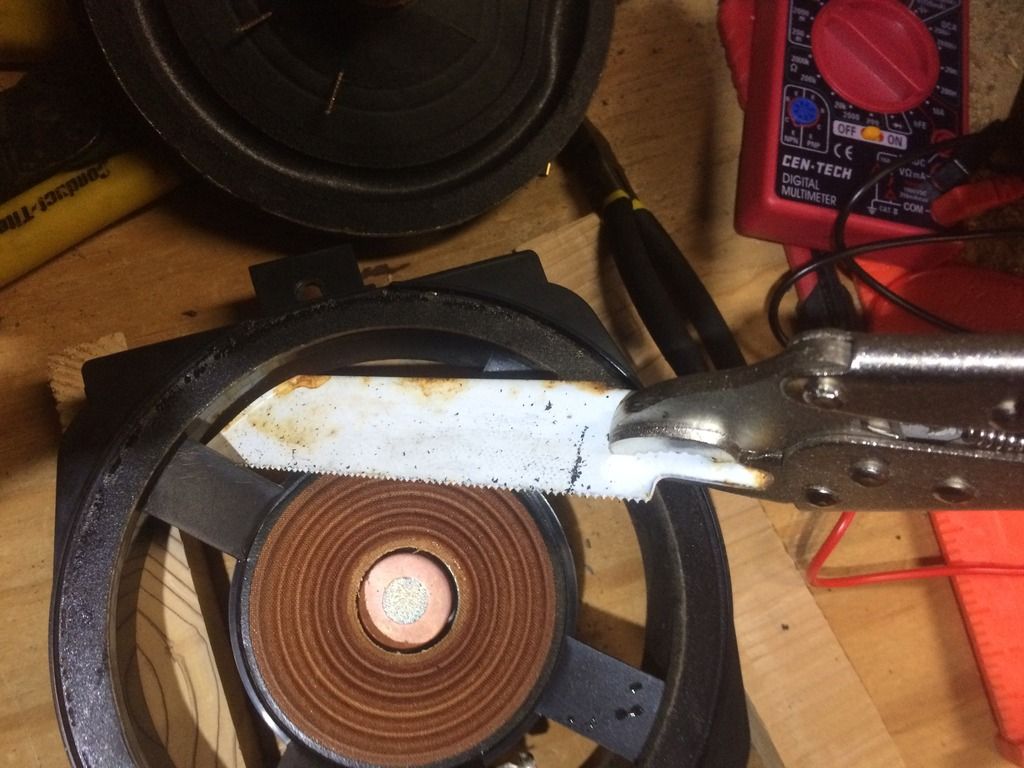 Cut the 4 plastic arms holding the magnet to the bracket. I had a sawzall blade and Vise Grips, so that's what I used. If you have a smaller blade like a hacksaw, you can cut closer than I did.
Magnet removed and male plastic wiring harness snapped off.
You could solder wires to this or clean these tabs up and wire connectors to them if you want to retain the OEM wiring harness if you want to easily put OEM speakers back in before selling the truck. You're probably not going to do that if you chose this route though. Like I said, better speakers can be had much cheaper that you can pop into these brackets we are fabbing up.
Before you drill holes to mount the speaker to the bracket, you might as well make sure the speaker tabs are close to the hole the wires pass through.
I flipped the speaker upside-down on top of the bracket to drill the holes. I just felt like that was safer than drilling through the rubber / kevlar cone side.
I didn't reuse the factory harness.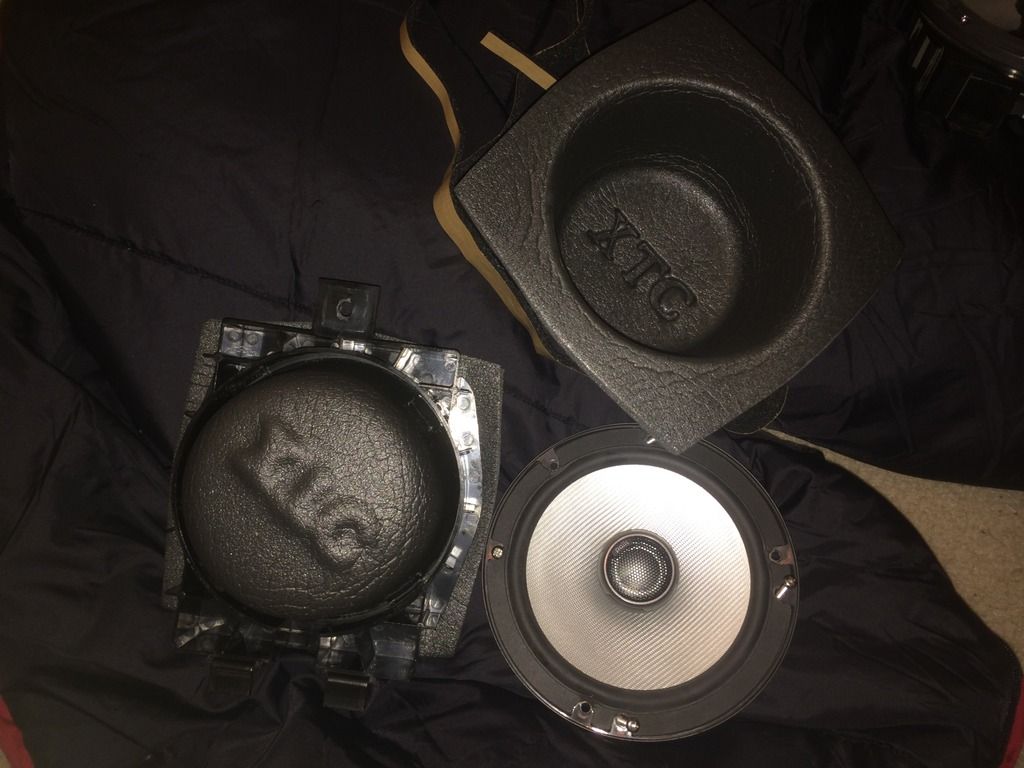 The foam baffles didn't come in the mail until later, so here is a pic of how I placed them. I just put it directly under the speaker, pinching the wires between the foam and speaker before screwing it back together.
---
Last edited by SeanAA; 01-10-2017 at

12:58 PM

.
Update; I cut a 2" hole in one of the baffles and the uncut one sounds so much better to me that I'll be gluing the cutout back in. Once I add an amplifier, maybe that will change things somehow, but until then, un-ported sounds way better to me.
---
2012 Chevrolet Colorado 2LT CrewCab
Z71 & 4x4
All Terrain Blue
Ebony interior with tan leather seats
Heated, electric seats