Member
Join Date: Mar 2016
Location: Fingerlakes NY
Posts: 53
2018 Terrain 1.6L Diesel
---
All-New 2018 Terrain Small SUV | GMC
Anyone know anything about the heritage of this drivetrain? Are they used overseas anywhere like the 2.8L was?
I havn't seen any indication that a chevy "twin" will carry the 1.6...anyone else?
---
"Brownstone Bumblebee"
2016 Diesel Colorado Z71 CCSB 4X4, Brownstone Metallic
HPD and Provent 200 Catch Cans, Amsoil Fluids, MetalMan Front Differential, Engine Oil Pan, & Steering Motor Skid Plate, Undercover Swing Cases
Say No! to Wheelers's Offroad!
"I respect everyone's opinion, no matter how wrong it may be."
Second best place would be the correct section on this board, which this thread has now been moved too...
Thanks!
---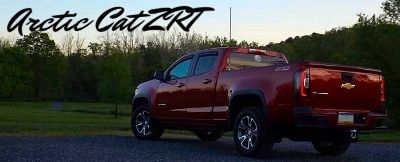 2015 Colorado Red Rock Metallic CC Long Bed Z71 4x4
-Mods So Far: Rally Armor UR Plus Flaps, Yellow Tinted Fog Lights, Access Vanish Cover, Linex, EGR Matte Black Wind Deflectors, P3 Brake Controller, MBRP Stainless Steel Cat-Back, Anzo LED Tail-lights, Uniden Bearcat 880 CB w/3' Firestik, Falken ATw3 Wildpeak 265/65R17 tires
Self Diagnosed RC Car/Truck Addict
Site Rules
Senior Member
Join Date: Aug 2015
Location: Sparta, Tn
Posts: 1,031
It should be in the under powered useless suv section.
---
2016 Colorado Extended Cab 2wd Cyber Metallic Gray
It's almost as pretty as a Canyon
Super Moderator
Join Date: Feb 2016
Location: Houston, TX
Posts: 800
I'd imagine this oil burner will be in the new Cruze diesel as well.
---
Resident thread derailer
2016 GMC Canyon SLT: CC SB 4x4
Site Rules

Senior Member
Join Date: May 2015
Location: Texas
Posts: 611
I love seeing more diesel options coming available. VW screwed it up, maybe GM can capitalize on the hole in the market
---
2016 CCSB Duramax
Member
Join Date: Nov 2016
Location: Pittsburgh
Posts: 98
Gm is teasing us they know we want the half ton diesel they just like to do cool little things in between


Sent from my iPhone using Tapatalk
---
2016 Z71 DURAMAX
6" RC
33x11.5 Grabber
Member
Join Date: Nov 2015
Posts: 97
I wish GM would release an Acadia with a 2.8 in it. 1.6 I fear will be underpowered even in the terrain.