05 Colorado Rough Idle *Pics
---
Hi all,
First of all, I am aware that a lot of 05 Colorados are known to have idling problems, usually because a dirty throttle body, or vacuum leak. I have been fiddling around all day, changed the plugs, bought a new Ignition Control Module (one of them broke), but the problem is still there. After I changed all the plugs, the idle got better, but not like it used to be.
I was looking around the engine again after I thought I was done, and noticed this... This big silver metal plate thing is cracked right around one of the bolts that hold it in place. (Pictures below)
My question is this:
1) What is this piece called, and is it easy to change? I am not a car expert by any means, but I am handy and can figure out most anything.
2) Could this be what is causing my low/rough idle because of a vacuum leak around this bolt?, or is it more likely a dirty throttle body?
Pictures: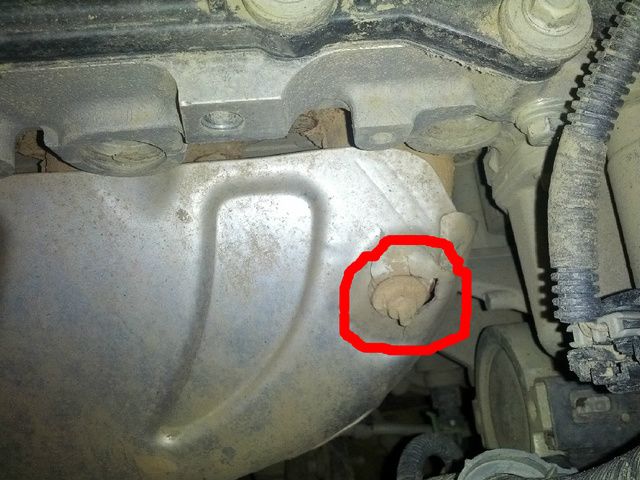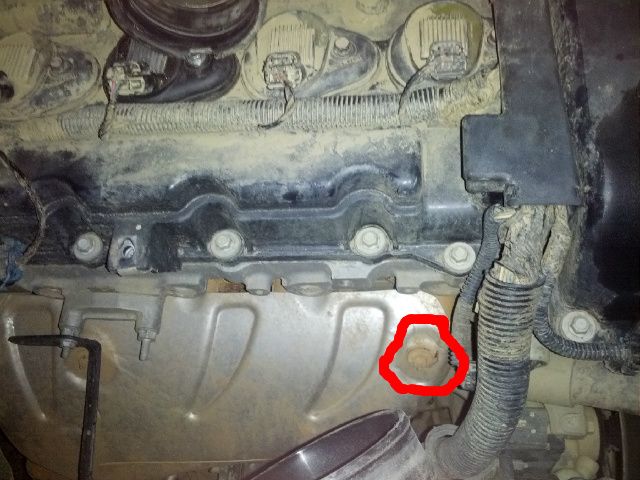 Sorry, I couldn't anything specific to this in the search.
That looks like an exhaust manifold bolt. What is most likely cracked (from the pic) is just the heat shied. No harm in having a cracked heat shied. It is just there to help keep exhaust heat off of the surrounding components, to keep things from lying on the hot cast iron surface, and to help prevent you from touching it (accidentally of course) and burning yourself.

IF the exhaust manifold is cracked it can have some minor ill effects on performance, but probably nothing you would feel at idle. Also, you would hear the worst sound an engine can make, an exhaust leak!