2009 Truck Of The Week Winner #1
---
2009 Truck Of The Week Winner #1
xXXNotMVAMXXx
Truck Info: 2005 Chevy Colorado EXTREME
Modifications:
Exterior:
Goodmark Cowl Induction Hood
SS Rear Spoiler
Black Canyon Grill
Black Billet Grille
Black Headlights
Black Light Covers
Limo Tint
Punisher Skull Replacing Bowtie
Black American Racing RT-S 20's
100% Custom made ONE OF A KIND Rollpan and extreme fillers
Checkmate flush bed cover
Debadged/Deracing Striped
2 Inch Drop
Smoked Taillights
Smoked 3rd brakelight
Shaved Tailgate
Painted handles
Painted Mirrors
Interior:
Jenson 7" Flipout DVD player with Iopd, and TV tuner
XBOX/XBOX 360
Lanzar 1000 Watt amp
3 AudioBahn 10's 300 Watts each
2 in cab 1 in bed
Neoprene seat covers - Black and silver
Dynomated and carpeted the entire bed
Painted interior accents
H3 Shifter being worked right now
Performance:
K&N Intake
Mangaflow Dual exhaust
Performance Tuned
Lighting:
White 7 pattern Undercar LED's
2 color LED frame illuminating License plate, that goes from white to red when i brake
2 LED's Illuminating Grill
White underdash neons
White Illuminated EXTREME logo in custom headunit mount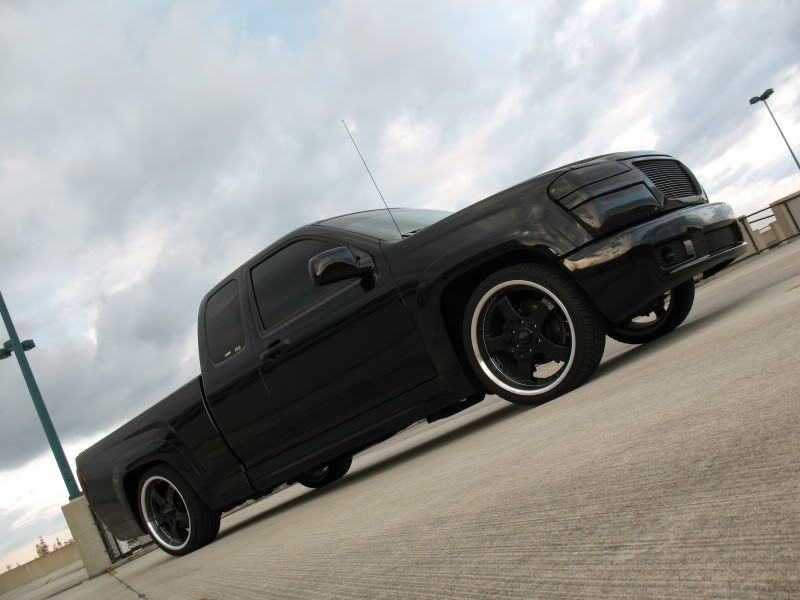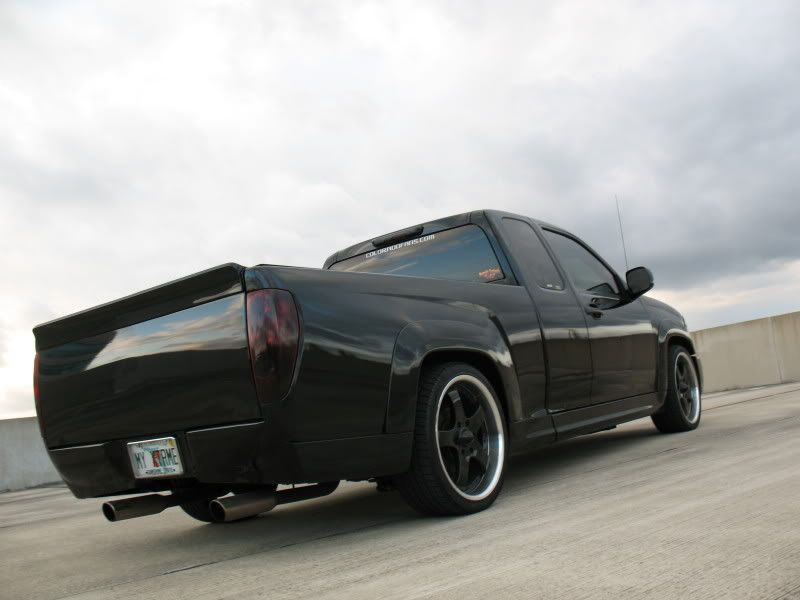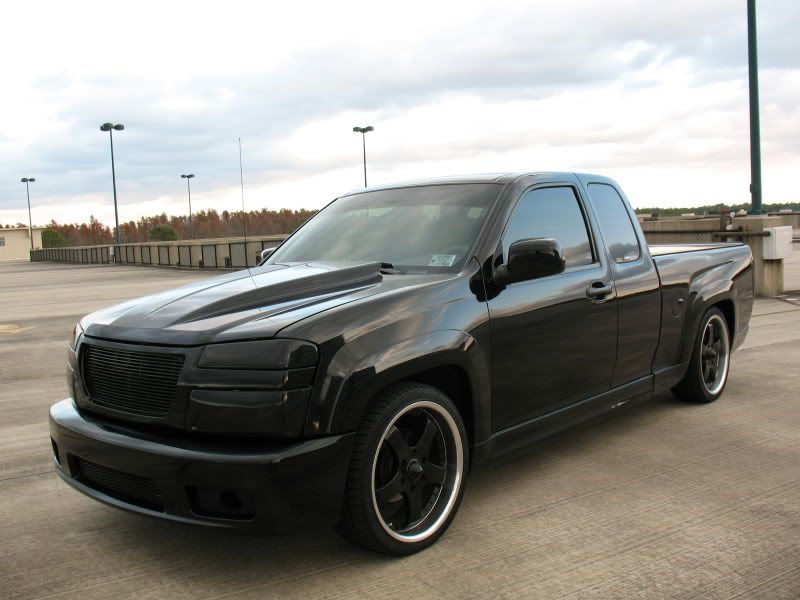 ---
-James

Email/PAYPAL EMAIL 1auction@optonline.net
Voice/Text 732.690.6443

SUPERSKIDZ SKIDZ PLATES: Click here

SUPERMODULATION PRODUCTS: Click here
GMT700 2016 GMC CANYON SLT Z85 4X4
Re: 2009 Truck Of The Week Winner #1
---
amazing truck
---
08 Inferno Orange Z71 Colorado Crew Cab 4x4 I5
MODS: Spray-On Bed Liner, Lund Smoked Bug Shield, AVS Smoked Vent Visors
3rd brake light cover, 20%tint with windshield drop
Black Metal Taillight guards, Hunter Black Brush Guard
Black Verticle grille, Black housing halo headlights, Black front bumper
3" exhaust, Black H3 Wheels, mass airflow sensor...etc
Senior Member
Join Date: Oct 2008
Location: Blue Springs Missouri U.S.A.
Posts: 769
Re: 2009 Truck Of The Week Winner #1
---
Congradulations!
---
CORVETTEHOOP/ 2008 T.O.T.W. #40/Gun Toting American Club Member #58
1982 Silverado 2wd reg cab red/2003 S-10 black loaded Crew Cab 4x4 (R.I.P.)2008 Total Loss
2009 Colorado Z-71 4x4 Crew 3LT Black I-5 sunroof, leather, Hella 500ff's, pull bar, 20% tint, gm hitch w/pintle hitch, hood insulation, Tb crank, gm mudflaps, gm moulded carpet mats, Xzilon paint protection so far... 1998 Starcraft POP-UP Camper
1995 High Maintainance Son W/ Kawasaki KLX 110 dirt bike, Fmx bmx race bike, Dk general lee
Senior Member
Join Date: Jun 2007
Location: SINCAL
Posts: 2,689
Re: 2009 Truck Of The Week Winner #1
---
congrats man.
---
The Wolf! QA1 Rydahs!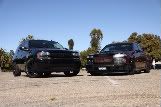 Click
HERE
to see
SinSity Kustomz Productz
Senior Member
Join Date: May 2008
Location: northern illinois
Posts: 369
Re: 2009 Truck Of The Week Winner #1
---
very nice!!!! congrat's (BLACK IS BEAUTIFUL).
---
TOTW WINNER #38 - 2008
CHEVY TOUGH!
"the HEARTBEAT of AMERICA"
I'D RATHER PUSH MY CHEVY THEN DRIVE A FORD!

2007 COLORADO Z71 4X4
4inch skyjacker
3 inch bodylift
33x12.5x15 BF Goodrich AT'S
LIFTED MEMB.#220