2009 Truck Of The Week Winner #2
---
2009 Truck Of The Week Winner #2
Member: ONIMO
Make: Chevy
Model: Colorado
Year: 2006
Package: z71 quadcab
Mods:
removed emblems, front lower valance, and mud flaps
2in shackles, tb lift, rancho shocks
17in helos, nitto terra grapplers
cut ant.
Future Mods:
both bumpers painted white where the chrome is and the cross bar!! and im gonna get the wheels powdercoated but not sure what color yet! its free i just gotta pick a color!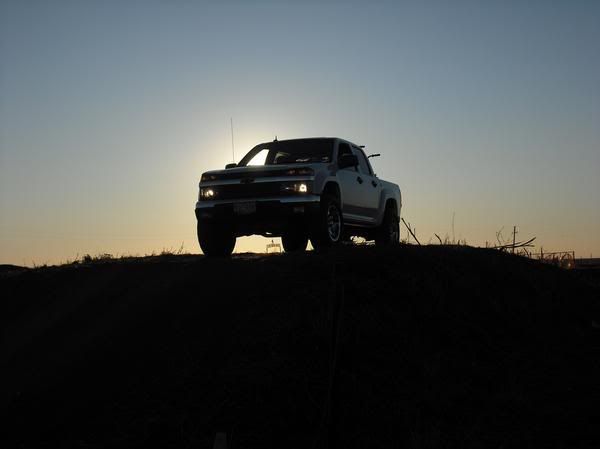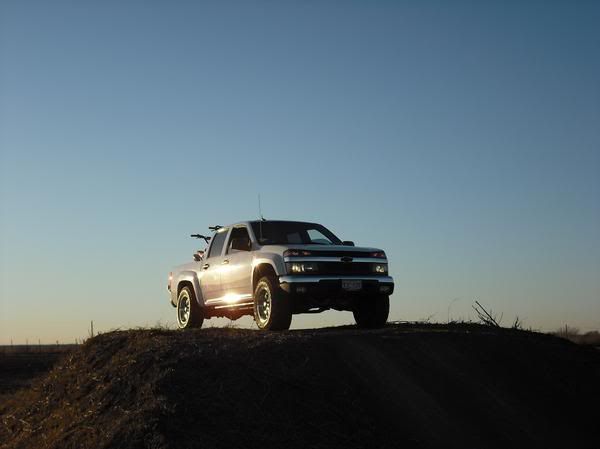 this one is before the shackle/tb lift!
---
-James

Email/PAYPAL EMAIL 1auction@optonline.net
Voice/Text 732.690.6443

SUPERSKIDZ SKIDZ PLATES: Click here

SUPERMODULATION PRODUCTS: Click here
GMT700 2016 GMC CANYON SLT Z85 4X4
Senior Member
Join Date: Oct 2008
Location: Blue Springs Missouri U.S.A.
Posts: 769
Re: 2009 Truck Of The Week Winner #2
---
Congradulations ONIMO! Great truck, great photos!
---
CORVETTEHOOP/ 2008 T.O.T.W. #40/Gun Toting American Club Member #58
1982 Silverado 2wd reg cab red/2003 S-10 black loaded Crew Cab 4x4 (R.I.P.)2008 Total Loss
2009 Colorado Z-71 4x4 Crew 3LT Black I-5 sunroof, leather, Hella 500ff's, pull bar, 20% tint, gm hitch w/pintle hitch, hood insulation, Tb crank, gm mudflaps, gm moulded carpet mats, Xzilon paint protection so far... 1998 Starcraft POP-UP Camper
1995 High Maintainance Son W/ Kawasaki KLX 110 dirt bike, Fmx bmx race bike, Dk general lee
Junior Member
Join Date: Sep 2015
Posts: 1
Yep, that is great car. I also have the same, and I am fully satisfied with it. The only reason is that it is quite big, but other than that, You will love it. So good luck with your new comer
Senior Member
Join Date: Dec 2010
Location: Homestead, Florida
Posts: 4,852
Not sure that I understand your post to a six and a half year old thread, but
to C'Fans.