2009 Truck Of The Week Winner #4
---
2009 Truck Of The Week Winner #4
Member: BIGGERPICKLE
Name: Kyle Garza
Location: Houston, TX
Model: 2004 Colorado ZQ8 Crew Cab
Drivetrain:
3.5 liter I5
4 speed auto
Exterior:
22" Black Driv Moonshine wheels
Hankook 255/30/zr22 tires
Undercover Tonneau cover
Painted bowtie (black)
Tinted windows
Debadged
Tinted headlights and tallights and painted 3rd brake light
Lowering springs
Lowering block
Painted Calipers and recoated drums
Street Scene Rollpan
Train horns with Airtank
C-Notch
Interior:
Fully Dynamatted interior
Pioneer Double Din FH-P8000BT
Supercrewsound.com Box
2 RF 8"s
Alpine Amp
Pioneer mids and Highs
Pioneer amp
Hacked up rear bench
Currently making a custom center console
---
-James

Email/PAYPAL EMAIL 1auction@optonline.net
Voice/Text 732.690.6443

SUPERSKIDZ SKIDZ PLATES: Click here

SUPERMODULATION PRODUCTS: Click here
GMT700 2016 GMC CANYON SLT Z85 4X4
Senior Member
Join Date: Oct 2008
Location: Blue Springs Missouri U.S.A.
Posts: 769
Re: 2009 Truck Of The Week Winner #4
---
1st place and you earned it! See ya in the 2010 calender!
---
CORVETTEHOOP/ 2008 T.O.T.W. #40/Gun Toting American Club Member #58
1982 Silverado 2wd reg cab red/2003 S-10 black loaded Crew Cab 4x4 (R.I.P.)2008 Total Loss
2009 Colorado Z-71 4x4 Crew 3LT Black I-5 sunroof, leather, Hella 500ff's, pull bar, 20% tint, gm hitch w/pintle hitch, hood insulation, Tb crank, gm mudflaps, gm moulded carpet mats, Xzilon paint protection so far... 1998 Starcraft POP-UP Camper
1995 High Maintainance Son W/ Kawasaki KLX 110 dirt bike, Fmx bmx race bike, Dk general lee
Senior Member
Join Date: Jun 2007
Location: SINCAL
Posts: 2,689
Re: 2009 Truck Of The Week Winner #4
---
congrats.
---
The Wolf! QA1 Rydahs!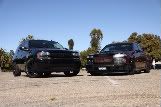 Click
HERE
to see
SinSity Kustomz Productz
Senior Member
Join Date: Sep 2008
Location: New Orleans, Louisiana
Posts: 632
Re: 2009 Truck Of The Week Winner #4
---
Gratz
---
'08 Crew Cab Colorado 3.7 Truck of the Week Winner #6
-MBRP Cat back exaust
-K/N cold air
-Kenwood DNX5140
-Alpine type R door speakers
-JL Audio W3v3
-Rockford highs amp and sub amp
-12000k 55W HID's in Low Beams/12000k 55W HID's in Fog Lights
-De-Badged tailgate
-20" American Racing Black Fuels
-Toyo Proxes ST 255/50/20
-LED Third Break Light
-Smoked Tail Lights
-LED White/Amber Turn Signals
-2/3 Drop
Senior Member
Join Date: Aug 2004
Location: Houston TX
Posts: 177
Re: 2009 Truck Of The Week Winner #4
---
Thanks guys!
---
Re: 2009 Truck Of The Week Winner #4
---
Congrats FTW! :D
---
"Brownstone Bumblebee"
2016 Diesel Colorado Z71 CCSB 4X4, Brownstone Metallic
HPD and Provent 200 Catch Cans, Amsoil Fluids, MetalMan Front Differential, Engine Oil Pan, & Steering Motor Skid Plate, Undercover Swing Cases
Say No! to Wheelers's Offroad!
"I respect everyone's opinion, no matter how wrong it may be."
Member
Join Date: Aug 2008
Location: North Carolina
Posts: 53
Re: 2009 Truck Of The Week Winner #4
---
Congrats man... deffinitelyt a well desrved win